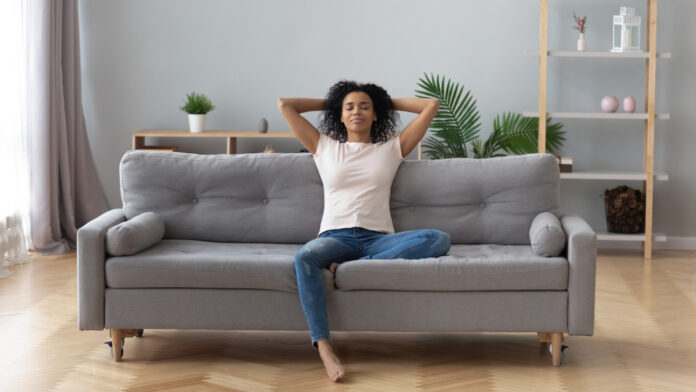 During COVID-19, many of us spent more time in our homes than we had in some time. Between working from home and/or our children schooling from home, we may have noticed some ways in which not only our homes could be healthier, but we could be healthier in them. There are a variety of options we can choose to create a healthy home environment, and the benefits are well worth picking a few and implementing.
One of the first things to consider is the comfort of your home. Look at your space. Is it more formal than how your family functions? Do you gather in one spot simply because the other areas are not as welcoming? You might add a cozy rug and large floor pillows in the living room to accommodate more people or more relaxed seating. When you are comfortable in your space, you can relax and enjoy yourself.
When discussing comfort, you might consider safety as well. Do you feel safe in your home? Do you have a fire extinguisher, locks on your doors and windows, and curtains or blinds to close when you want more privacy? Safety issues depend on who lives in your home. If you have children, your safety concerns might be greater. Knowing you are safe in your home can go a long way to providing comfort.
Playing to your senses can also increase the healthy vibes in your home. Pleasant wall colors, cozy blankets, and candles with peaceful scents can decrease stress the minute you walk in. Research shows that colors affect our lives in ways we might not be aware of. If you want your office to be a productive, cheerful space, paint it a shade of yellow. There is a reason we often paint nurseries in muted colors, as those tones tend to inspire calm.
If you have a green thumb, consider adding indoor plants. They not only make a room look better, but studies have shown that they also improve moods, increase creativity, reduce stress, and get rid of air pollutants, which makes you healthier and happier. Be mindful of which plants you choose if you have pets or small children.
You can also increase the health of your home environment by paying attention to the quality of your air. Clean regularly, open up the windows to allow fresh air in, and avoid smoking inside or near windows and doors of your home. If you live in a wet environment, you may want to invest in a humidifier. Many people sleep with a humidifier, especially during cold and flu season, but investing in a whole-house humidifier can offer benefits as well.
When considering the health of your environment, sit in each space and see how it makes you feel. If a room makes you feel uneasy, what can you do to incorporate changes within that space? Focusing on the health of your home spills over to the health of you, and you are worth making changes.