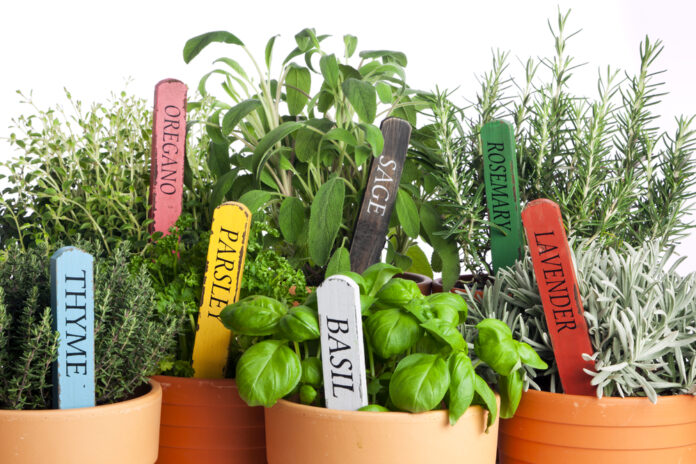 In the past two years, we've all spent more time at home. During that time, a lot of us have focused on our homes and how to make them work better for us. We've also researched how we can be less reliant on others.
One such way is to grow your own herb garden. Is it worth it, though? And how do you even get started? We'll take a look at what herbs you should start with and options for herb gardens.
Is Growing Your Own Herbs Cost Efficient?
There's no doubt that an herb garden can bring new life to your space. It's also a great idea for your budget, your health, and making sure that your meals are always interesting and full of flavor. If you plant an herb garden, your grocery bills will go down right away, and you'll throw away less food.
You'll also always have herbs on hand when cooking, which will make you more likely to use those herbs in your dishes. Many common herbs do well in pots indoors, and with just a little care, you can have a constant supply of fresh herbs for your home for very little money.
What Herbs Should You Plant?
When you first start to grow herbs, you might want to focus on easy ones to get a taste of success before trying to grow more difficult ones. Some of the easiest to grow are listed below.
Sage
Parsley
Oregano
Mint
Thyme
Dill
Chives
These herbs can be grown both inside and outside. Make sure to nurture them with water and sunshine, and you should have a fragrant herb garden in no time.
Herb Garden Options
There are a variety of herb garden options whether you choose to grow your herbs indoors or out. Vertical planters are quite popular as they maximize your space. This is fantastic if you live in an apartment or your outdoor space is limited.
You may also consider a hydroponics system. These work great if your indoor space doesn't get as much sun as you would like. Several options can be found online, as well as at your big box stores. Outside you can utilize raised garden beds that you purchase or grow yourself.
If you're just starting out and you want to see how it goes, consider a kit that comes with pots and seeds, essentially everything you need to get started. This will allow you to get your feet wet or your thumb green before you decide to increase what you're growing.
https://www.cnet.com/home/yard-and-outdoors/grow-your-own-herbs-at-home-and-save-so-much-money-on-groceries/
https://growagoodlife.com/growing-herbs-from-seed/
https://www.epicgardening.com/raised-bed-herb-garden/