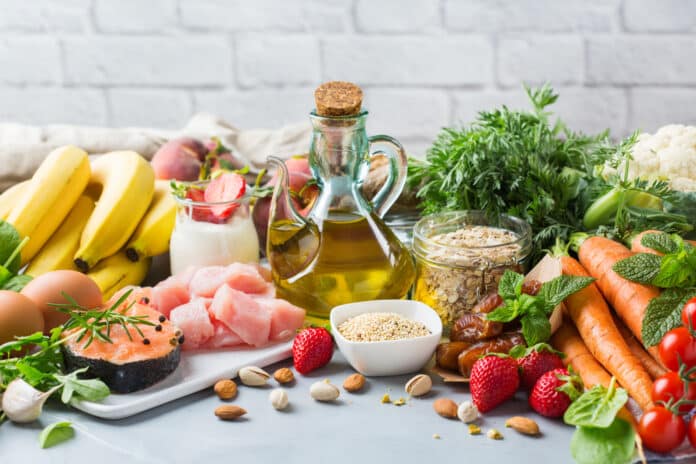 If you have problems with your heart or blood vessels problems, a Mediterranean or low-fat diet can reduce your odds of a heart attack or dying early. This article examines the validity of this research and its effectiveness.
What does the research say?
According to a report published in the BMJ journal, the research analyzed combined data from 40 previous studies that enrolled 35,548 people. The participants in the study either had cardiovascular disease or at least two risk factors for it. This includes high cholesterol, high blood pressure, diabetes, and obesity.
The analysis compared how well various diets protect people at risk of heart problems to just giving people brochures about healthy eating. According to researchers, there were no convincing differences between Mediterranean and low-fat diets regarding whether one reduced the risk of heart attacks or death more than the other.
How Do Diets Work?
The researchers defined low fat as reducing fat consumption to 20% to 30% of daily calories. The saturated fat intake should also remain below 10% of daily calories. The Mediterranean diet was defined as eating lots of fruit, fish, vegetables, and monounsaturated fats like olive oil.
People in the study who were on both diets performed better than those on five other eating plans. This included diets that limited fat, added plant-based requirements, and limited sodium intake. The other diets in the study were modified fat, very low fat, combined low fat and low sodium, Ornish, and Pritikin.
Benefits of the Mediterranean diet
When you eat the Mediterranean diet, here are some benefits:
No calorie counting
You won't need a calculator with this meal plan. Instead of adding up numbers, you trade bad fats for heart-healthy ones. Go for olive oil instead of butter. You can also eat poultry or fish rather than red meat. Enjoy fresh fruit and skip sugary, fancy desserts.
The food is fresh
You won't need to roam the frozen food aisle or hit a fast drive-thru. The focus is on seasonal food made in simple, mouth-watering ways. Build a yummy salad from cucumbers, spinach, and tomatoes. You can also make a colorful, veggie-filled batch of gazpacho for a heaping serving of veggies.
You can lose weight
You'd think dropping some pounds would take a miracle if you eat cheese, oils, and nuts. However, Mediterranean basics can let you feel full and satisfied. This helps you stick to a diet and develop healthy eating habits.
Conclusion
Researchers have realized that Mediterranean and low-fat diets are more beneficial than other dietary plans. You can avoid the heart and live a healthier life by eating these meals.