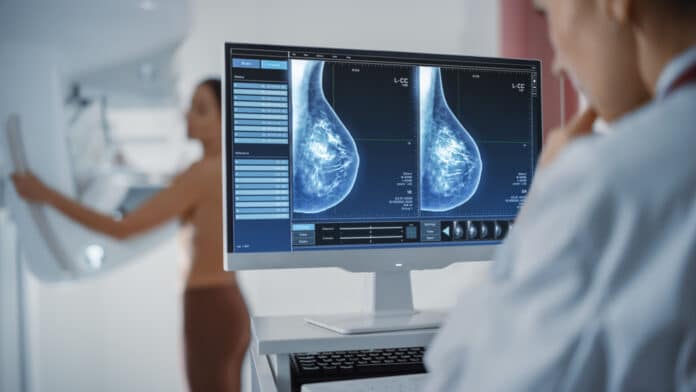 Early detection is vital when it comes to breast cancer. The U.S. Preventive Services Task Force (USPSTF) published a draft recommendation suggesting women get screened for breast cancer starting from age 40. This article examines the necessity of screens and how they can safeguard female health.
Why Screening for Breast Cancer at a Younger Age Is Beneficial
The American College of Obstetricians and Gynecologists has already recommended mammograms for women aged 40. Additionally, the American Cancer Society recommends women have the option to begin yearly screenings between ages 40 to 44.
However, there can be issues if women undergo the screening too early. Dr. Pamela Berens, an OBGYN at McGovern Medical School at UTHealth in Houston, said there are possible adverse effects, such as needing a biopsy. She also said she was pleased with the change in the USPSTF draft recommendations requiring average-risk women at age 40 to start mammography.
Experts say the risks of radiation exposure are minimal and should not discourage screening. Dr. Irene Kang said this reversal from the task force's previous recommendation for women to start mammograms at age 50 might be confusing initially, but it comes down to saving more lives. She also said earlier screening aligns with the National Comprehensive Cancer guidelines that women should undergo their first breast cancer risk assessment at age 25.
Dr. Jill Purdie, a board-certified obstetrician, said she always recommends her patients start at age 40. She also said it is possible to identify more cancers during the early stages when screening starts at a younger age.
Breast Cancer Risk Varies for Different Demographic Groups
Experts say more effort needs to be made to guarantee everyone has access to regular cancer screenings and mammograms. Berens said there needs to be easy access to quality mammography screening and evaluation for racially and socioeconomically diverse groups. She also said there needs to be more information about genetic variations relating to breast cancer and other risk factors.
For instance, Black women have a 4% lower breast cancer incidence rate. On the other hand, white women have a 40% higher breast cancer death rate.
Conclusion
The draft recommendation from the U.S. Preventive Services Task Force calls for women to begin their screening process at age 40. However, there is a need for more research to cater to the health differences in treatment and screening among different ethnic groups.